Green Smoothie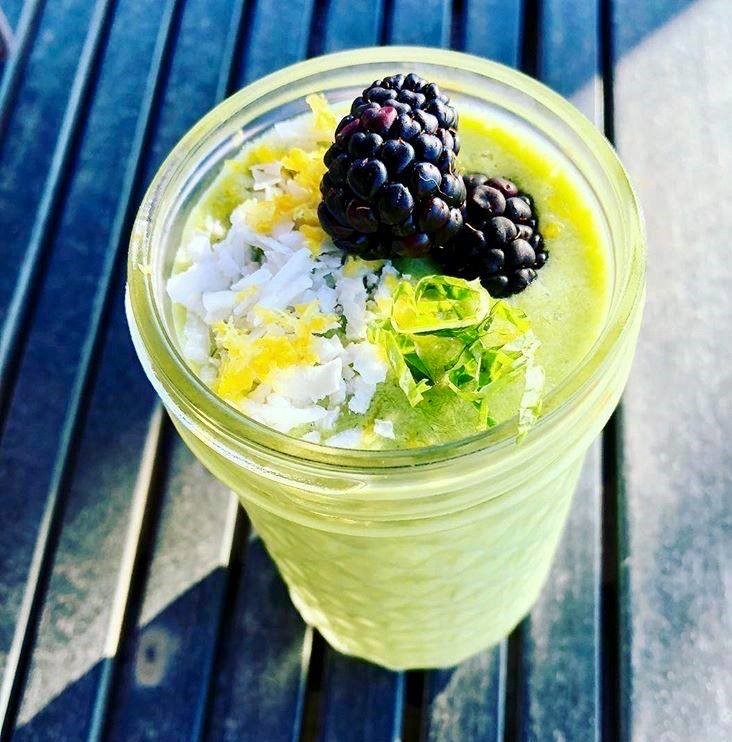 Here's a great smoothie recipe to help you enjoy your weekend - filled with goodies!
Makes 2, 12 oz. smoothies
3 scoops plain pea protein powder
4 c organic hemp milk unsweetened
3 tbsp coconut butter
1 handful of spinach
4 strawberries
1 tbsp + 1 tsp Perky Powder* (1 tsp. Is for smoothie garnish)
1 tsp camu camu* (super antioxidant)
1 tbsp maca* (hormone balancing, energy, memory)
1 tsp maqui* (anti aging, gut and eye health)
1 tbsp spirulina* (calcium and amino acids)
1-2 dates soaked (to soften) and seed taken out
½ c raw hemp seeds
Dash of vanilla and pinch of himalayan sea salt
3 tbsp fresh lemon juice
This smoothie freezes well so make a double batch and freeze for future! Blend it all in high speed blender until smooth, and enjoy!